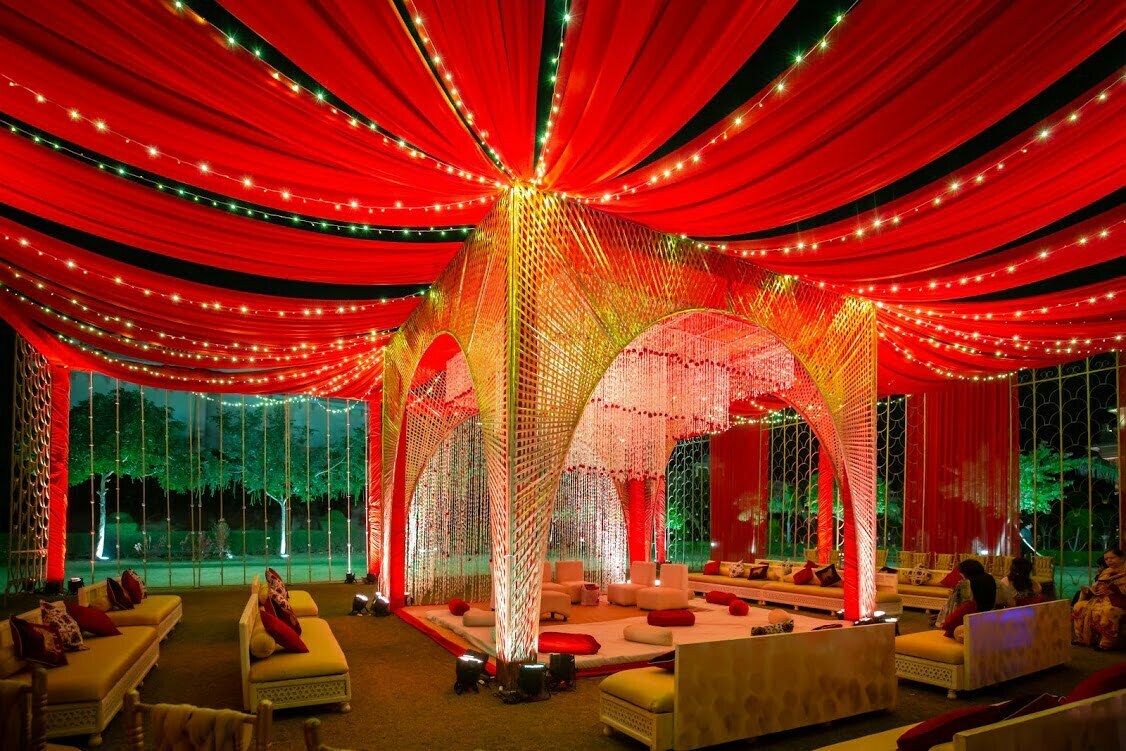 Mandaps or temporary installations are a significant part of religious festivals, wedding ceremonies, parties and gatherings. Mandap decoration ideas therefore must be dynamic to match up from contemporary to classic styles. Before we begin to discuss some happening mandap decoration ideas, let us first contemplate the reason for building the temporary installations.
Trending Mandap Decoration Ideas
Mandap is an intricate part of a ceremony. As we said, the key functions and rituals take place in a mandap. You would love to decorate a mandap as bountifully as you can. Here are some latest mandap decoration ideas which you should try.
Become a Part of the Surroundings
The location of the wedding ceremony is of prime importance while you plan mandap decoration. The décor must match the surroundings. If the wedding ceremony is taking place in a normal town, first observe the locale. Green mandaps are highly trending these days. Decorate the pillars and walls of the mandap with flowers, leaves and floral patterns. If the budget permits you, go for orchids as they look very elegant.

Similarly, if the marriage is taking place in an open area, you can opt for either closed or open mandap. In this case, consider the season and if it allows you, go for an open mandap. An open mandap with rustic touches can be a real eye-catcher!
Value the Tradition
Every community has its own sets of traditions regarding weddings. The tradition even varies from region to region. For example, Hindu traditions in the Northern part of the country are strikingly different from the south. Therefore, consider the tradition of the community and the region and decorate the mandap accordingly. Also, try to blend local artistry with your own imagination.
Try Thematic Designs
The younger generation is bending more towards cost-effective, simple yet thematic mandap decoration. Destination weddings are also becoming increasingly popular. In both cases, pick out a theme first and then work on it. For a beachside wedding, try funky designs and keep things absolutely simple. For wedding mandaps at a royal palace, try to make use of the surroundings creatively. Plan not only decoration but focus on lighting also. If there is a pool or lake available nearby, ensure to make the reflections look gorgeous.
Consider the Type of Wedding
This is absolutely crucial in mandap decoration ideas. If it is a social marriage, keep the decoration simple, sober and never ever make it loud. On the contrary, if it's a traditional wedding ceremony, make good use of your creativity. Install gates with floral designs on the pillar. You may resort to vintage decoration to stand out from others.
In the end, remember that your mandap decoration should complement the local and communal traditions, it must replicate the delight of the people, not the other way round.