Spring is symbolic of new beginnings and for the lovers Cowshi and Jugal, it symbolized the beginning of their new lives. For bride Cowshi, a spring wedding had always been a dream and the couple was happy to find a date in the traditional Tamil almanac that coincided with spring in the month of April.
Read further to know all the details about this beautiful wedding which looked nothing less than a dream.
A fine balance of Traditions with a modern touch
Though both Cowshi and Jugal identify themselves as Londoners, Cowshi did not quite forget her traditional Tamil roots. This was evident everywhere- right from the bride's Kanjeevaram Saree to the décor of the place, complete with a traditional style Mandapam where the wedding rituals were conducted. Jugal's north Indian heritage too shone among the bride's choice of jewelry pieces.
The venues
Both the wedding and the reception were conducted in the iconic venues of The Savoy, London and the JW Marriot Grosvenor House London. However, they were given completely new looks in keeping with the themes of the occasions.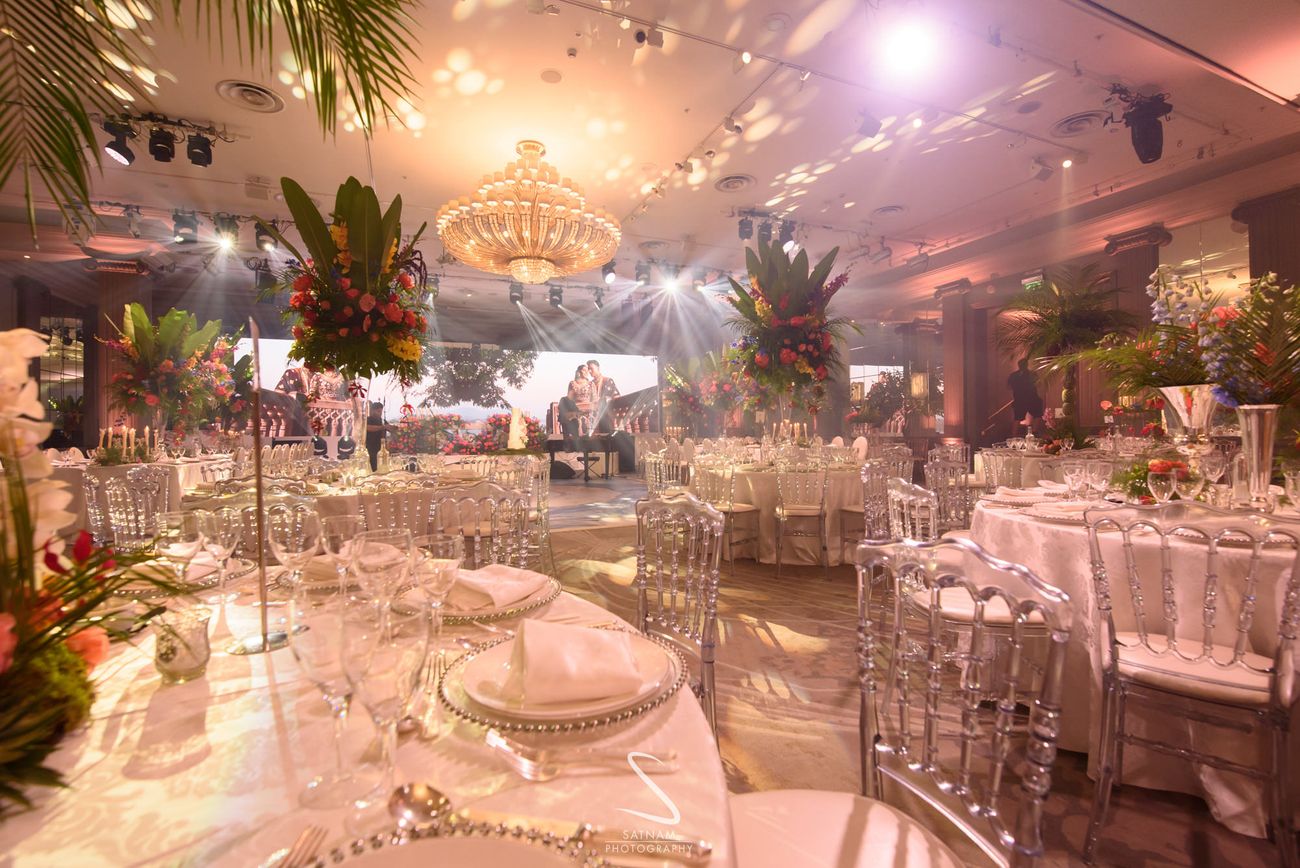 For the wedding, there were beautiful floral decorations on one end to mark the onset of Spring. While on the other end, there were selected brassware, floating candles and a Thanjavur painting of Lord Tirupati Balaji and Laxmi that gave the venue a complete South Indian look.
The bride's Trousseau
Cowshi's entire wardrobe for the various occasions of the wedding was not just well-chosen but truly unique even in terms of the colors. For her wedding, she wore a pink and gold Kanjeevaram and paired it with the Navratna jewels that have astrological significance.
For her reception, she wore an equally stunning golden gown.
The entire wedding has been caught in the lens by Satnam Photography and the bridal makeup has been done by Gini Bhogal.
Also, check out A Fairy Tale Beach Wedding – Malvika and Anshul