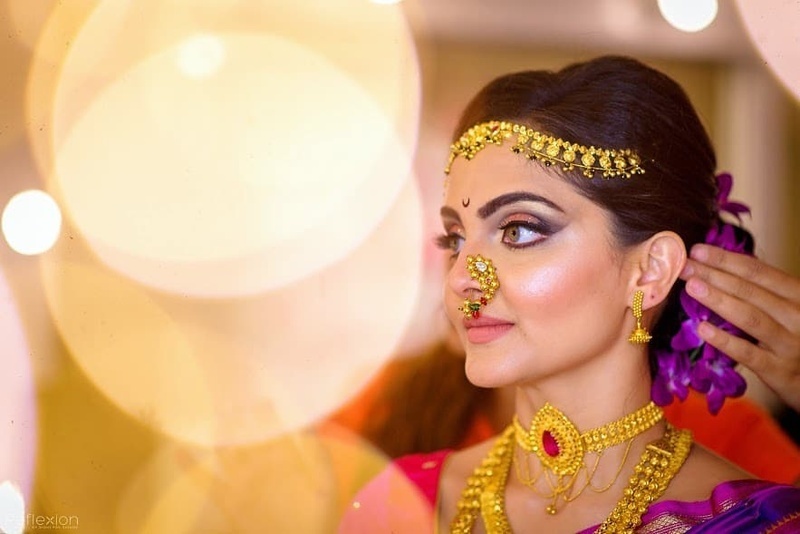 Nath or nose-ring is an intricate part of ladies' makeup. Some women wear naths on a regular basis. In ancient times, the queens and the princesses used to wear highly stylized, expertly crafted, expensive nose-rings. Today some of these naths are archived in different museums across the country. The interesting fact about nose-rings is that the design of a nath varies extensively based on geographic locations. The western region of India crafts nose-rings with a typical rustic touch whereas the eastern region loves the vintage classy style. Therefore, bridal nath designs are meant to vary depending on the whereabouts.

Here we will discuss several bridal nath designs which are very popular and highly trending.

Bridal Nath Designs for Bride 2022
Bridal makeup or bridal fashion design itself is a vast field. With international exposure, people are trying out new fashions every now and then. Thanks to the expert designers who create some amazing bridal robes. Bridal nath designs have earned more significance than ever.
Pocket-Friendly Designs

A wedding ceremony is a massive event that is quite expensive even on a smaller scale. The average expense of a wedding ceremony begins from five to six lacs. It is understandable that we may try to save at least some money from somewhere. The nath designs play a big role here!
Nath is an accessory that completes a bride's makeup. You can opt for some plain nath designs to go with simple bridal makeup. In fact, the younger generation is inclining more towards simplicity avoiding the complications of rituals and functions. Therefore, plain designs are becoming increasingly popular these days.

Designs Reminiscent to History
Nose-rings have a long connection with our ancestral history. Once upon a time, queens used to present naths to their trusted maidservants as a gesture of magnanimity. The naths were used to reflect the social and economic status of the kingdoms as well.
Now you may ask, how is it related to bridal nath designs?
Actually, researching and prepping are two key factors in today's fashion design. Once you have a thorough knowledge of the ancestry of naths, you can come up with unique improvisations. So study the available designs as they are to be found in abundance. This knowledge will come in very handy if it is a theme-based wedding ceremony.
Consider Contemporary Designs
Naths are out and out indigenous. It is an Indian creation that has undergone changes for centuries. The modern designs are inspired by the classic nath designs with a minimalistic approach.
Floral nath is such a design that is extremely popular for pre-wedding functions such as Mehendi or sangeet. Try out floral bridal nath designs for a simple yet elegant look.