From colleagues to lovers- Prachi and Rajat's story was no less than a super hit Bollywood movie and guess what, the wedding too was of equal splendor and magic. Though its a Bangalore wedding which is the busiest city, the location was so well chosen that it gave the couple ample balance between privacy and amenities for their wedding.
The stellar bride
Prachi was draped in a beautiful gold and red Kanjeevaram Saree. Complementing the drape was an assortment of traditional gold jewelry. What added to Prachi's looks were perhaps the beautiful fresh flowers that she wore in her bun. The makeup for the various occasions was done by Parul Khattar and Panna Poornima.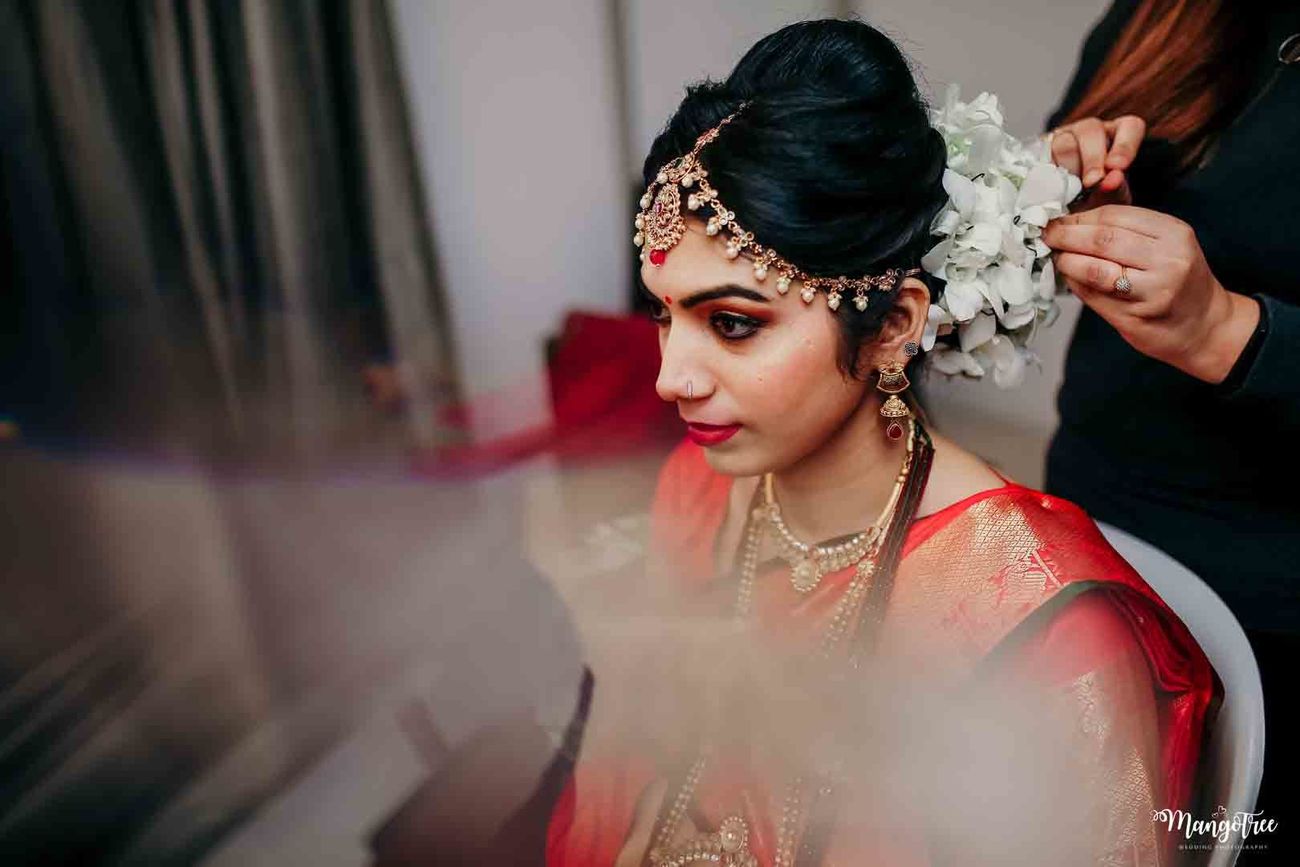 The groom kept it simple and complimented the bride by donning a white suit stitched in the Indian style.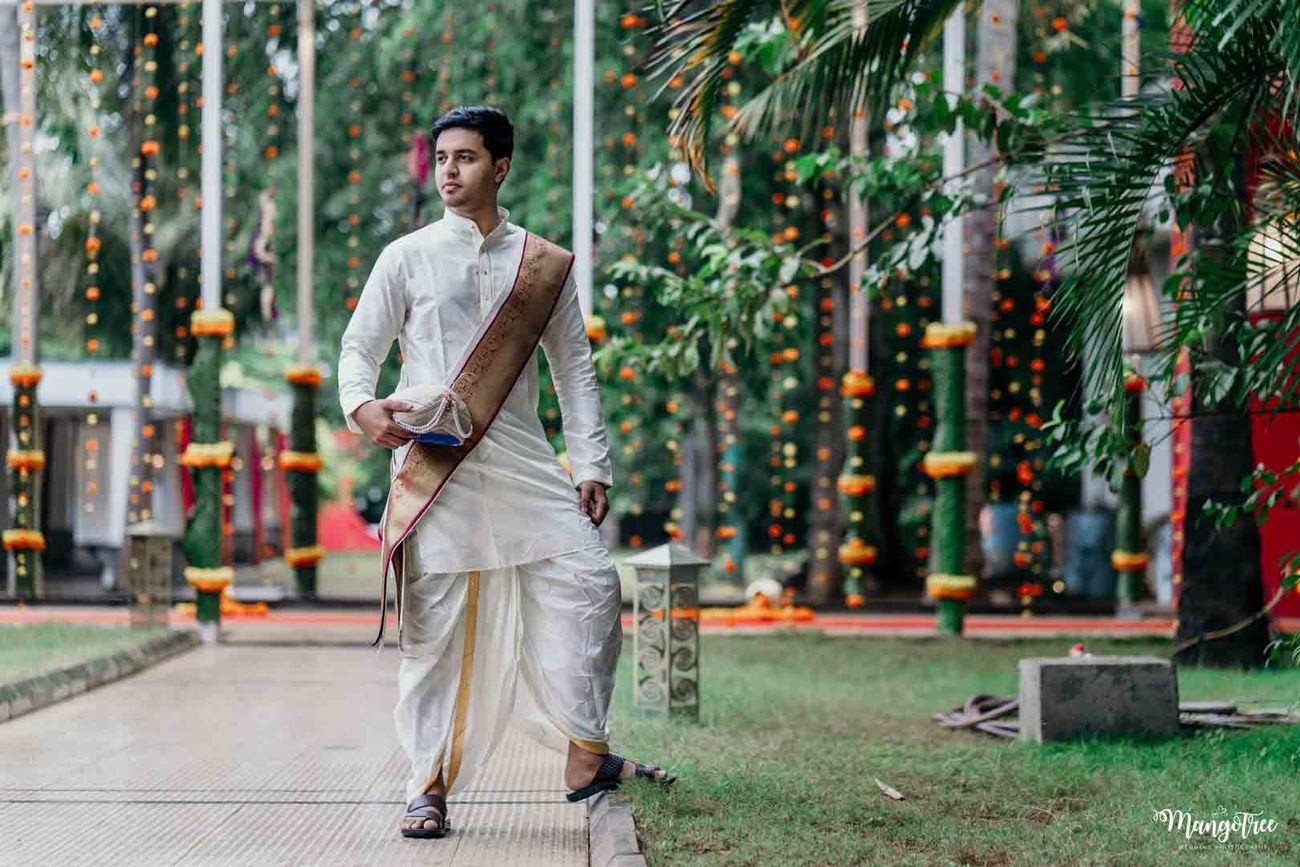 The venue
If you are wondering where in the busy city they could find such a beautiful location, well, the answer is the Moongate Events Venue. The Venue is spacious and planners Suraj and Akshatra did their usual magic to infuse it with colors and ensure that it is just perfect for such a picturesque Bangalore wedding story.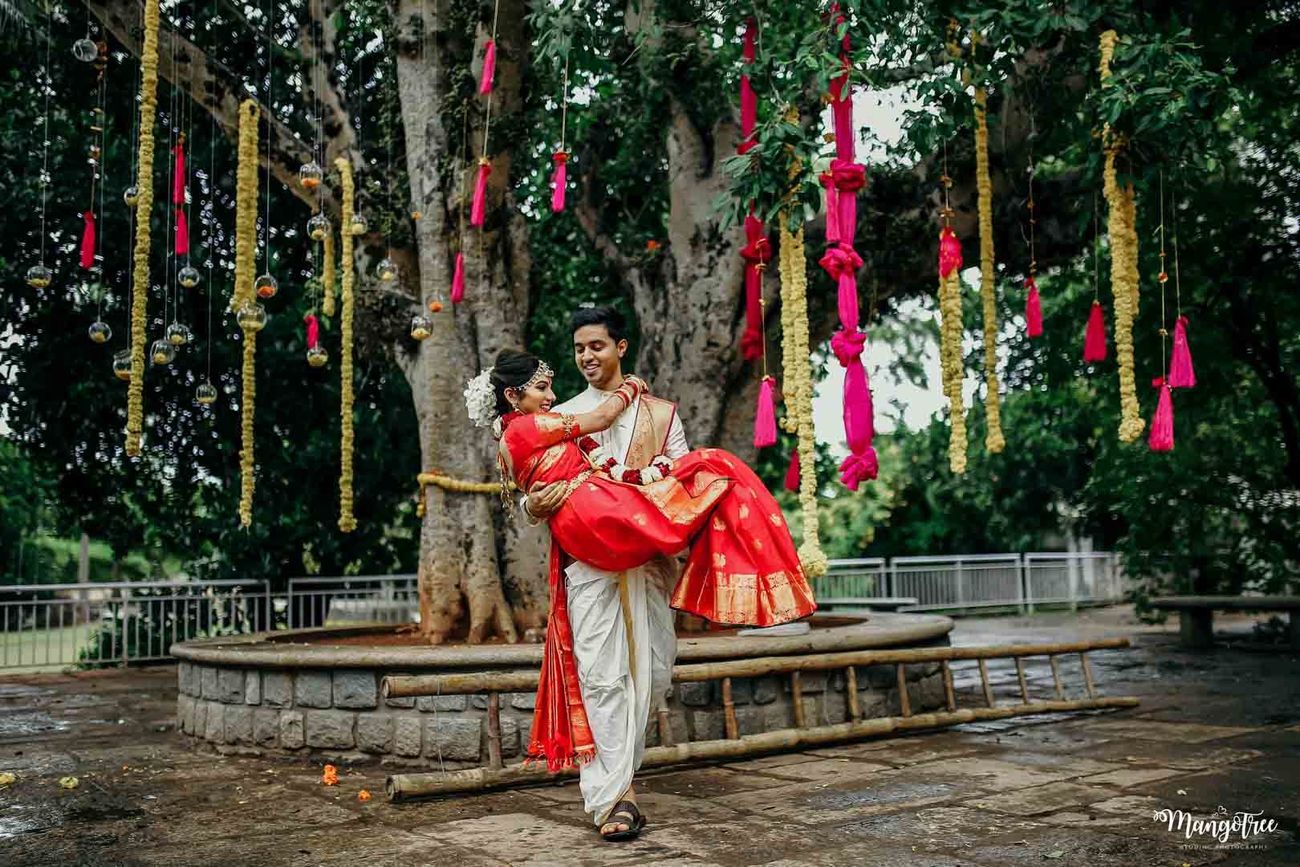 Caught in the lens
Well, can you imagine any wedding without a thick wedding album? Definitely not and for Prachi and Rajat the pictures were taken by no less than a whole team of experts. The Mango tree Photography team followed the groom and the bride captured all the functions through their lens and ensured that each and every event is chronicled in the best way. The cool candids and the romantic poses of the couple are really worth a watch!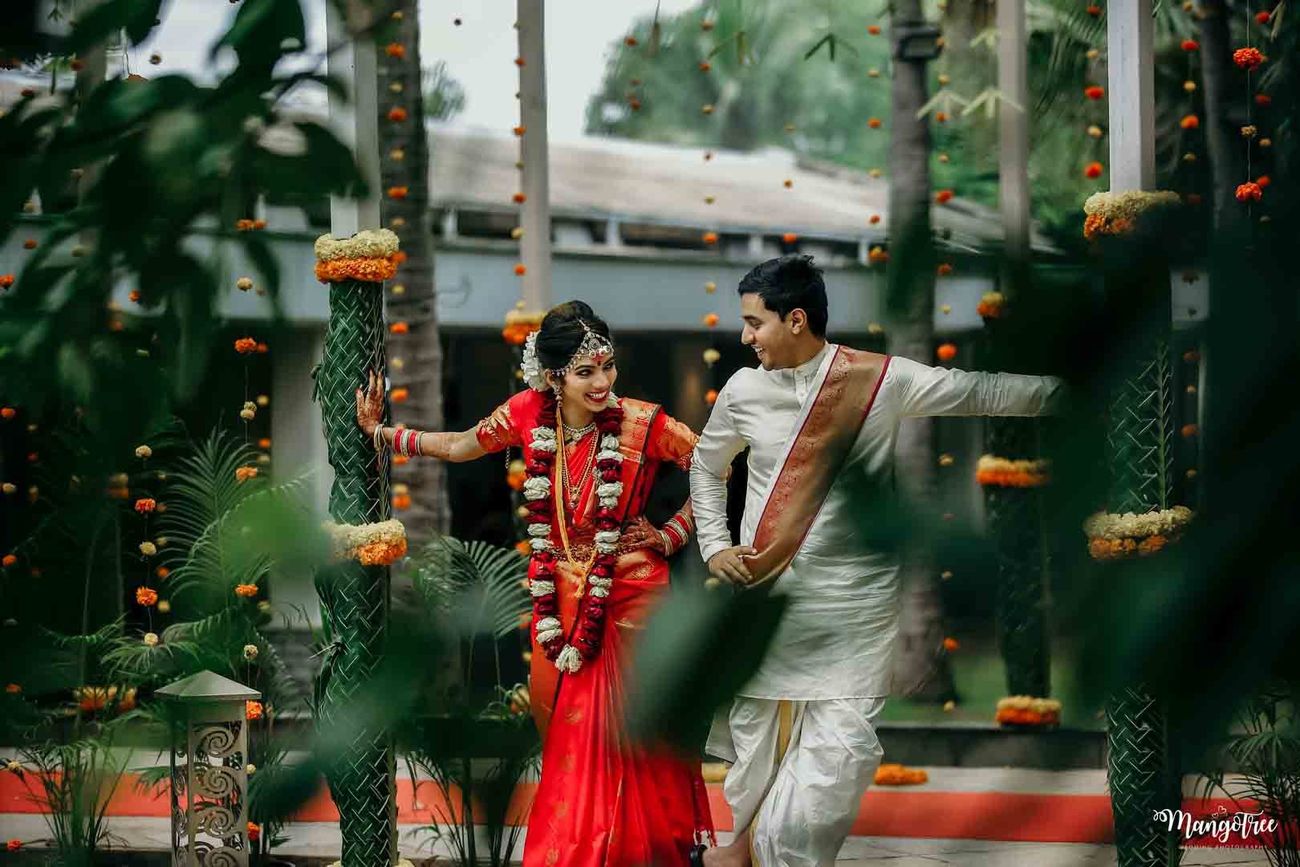 In all, it may be said that Prachi and Rajat just had the right balance between traditional customs and sophisticated mannerisms for their wedding just as they had desired.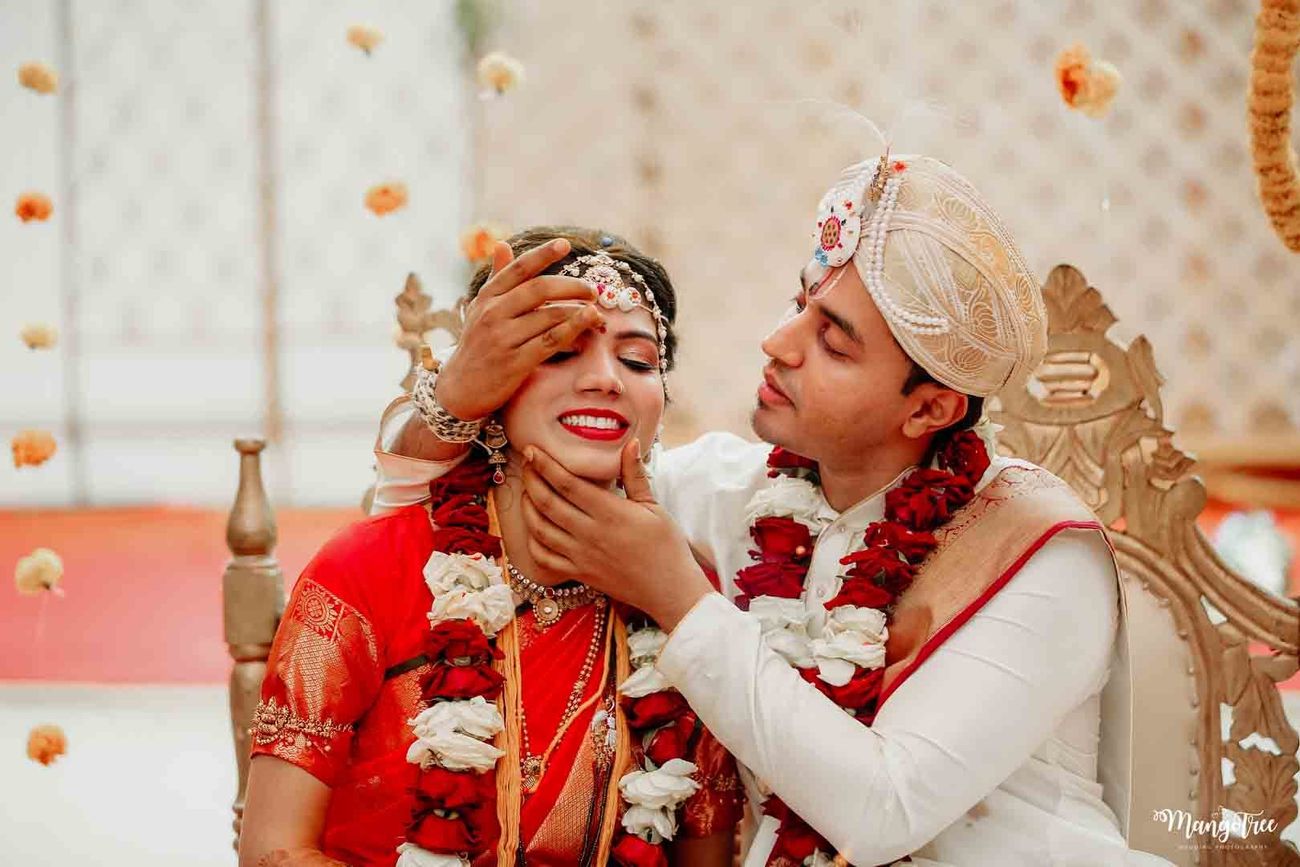 Also checkout
A Beautiful Spring Wedding – Cowshi And Jugal